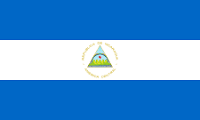 Am Nicaragua ginn mir ganz häerzlech an mat fill Charme empfaangen. Den Moment wou mer uleeën sinn Folklor – an Museksgruppen um Quai an et ginn honnerten Loftballonen an d'Luucht.
Corinto ass eng Hafestad am Nicaragua wou net wierklech vill ze kucken ass, ausser et fiert een bëssi eraus ob d'Plagen. Mir dinn eis erëm mat enger Koppel Fransousen zesummen an organiséieren esou zu 8 en klengen Bus deen eis ob Santiago de los Caballeros de León bréngt. Den Trajet dohinner sinn eng 30 km ob deem eisen Chauffeur probéiert den Weltrekord an der Vitesse opzestellen an och prompt vun der Police ugehalen an protokolléiert gëtt.
Léon ass déi 2 gréisst Stad no Managua am Nicaragua an ass eng Studentestad. Den historeschen Stadkär ass net immens grouss , gëtt awer eng flott Impressioun vun enger mëttelamerikanescher Stad mat flotten Bannenhäff.
D'Haaptplat gëtt dominéiert vun der Cathedral Basilica of the Assumption of León wou den Ruben Dario begruewen ass. Den Rubén Dario ass en renomméierten Schrëftsteller deen déi spuenesch Literatur mat beaflosst an geformt huet.
Vum Daach vun der Kathedral huet een eng ganz schéin Vue ob d'Stad an d'Vulkaner ronderëm .
Duerno geet et weider op San Jacinto , en klengt Duerf wat dovunner lieft den Touristen hiert Feld voller Schlammlächer ze weisen. Dëst ass eng Vulkanaktiv Géigend wou waarmen Buedem an Waasser aus dem Buedem trëtt.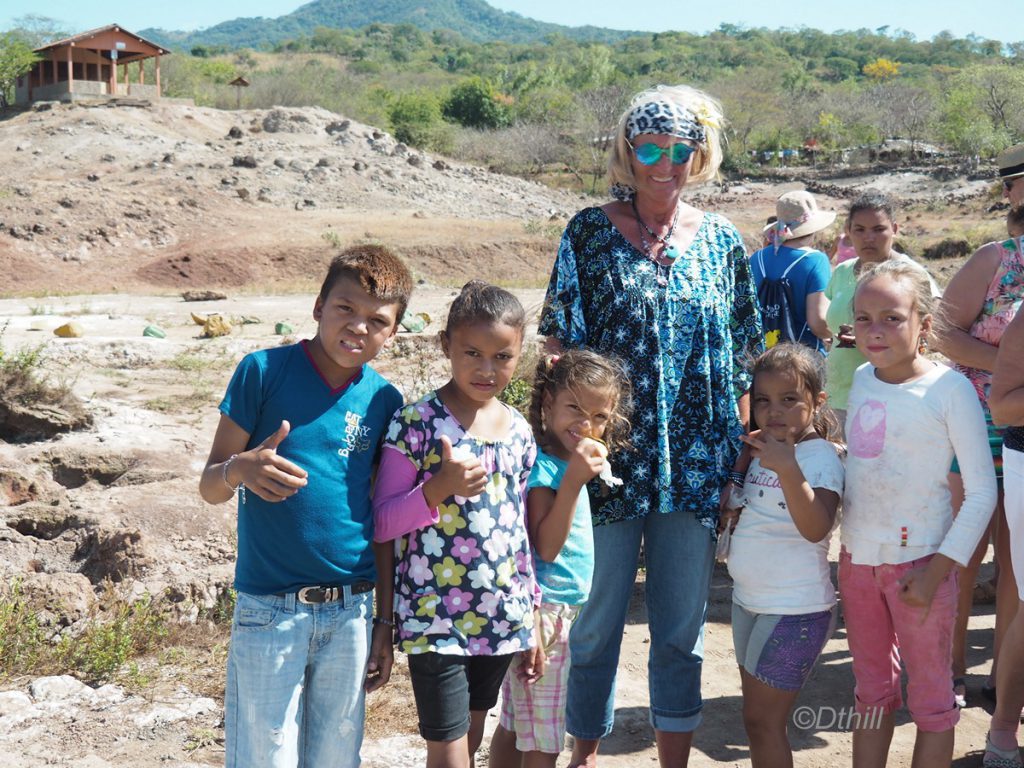 D'Kanner aus dem Duerf féierend'Touristen ronderëm an verkafen hieren selwer gesammelten Schlamm an Keramiken. D'Nathalie huet der gläich en puer adoptéiert.
Nächst Etapp: Puerto Quetzal /Guatemala
Distanz Corinto – Puerto Quetzal : 225 Séimeilen